How to shop for Dental Insurance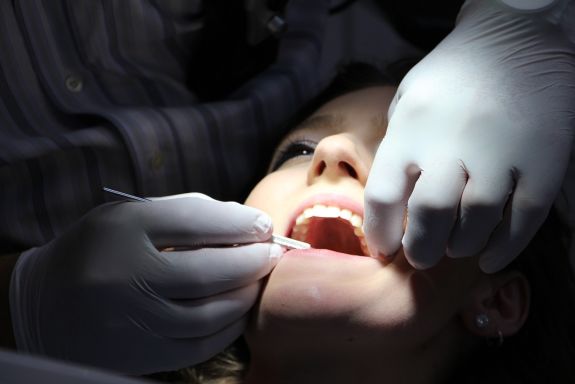 Do you need Dental Insurance?
The answer to this question is more complicated than one would think. Dental care is needed throughout the human lifespan. It is also frightfully expensive, even for people with high incomes. Dental Insurance ensures that by paying a small sum upfront, the cost of major dental procedures will be paid by an insurer. This reduces the impact on the policy holder's wallet. Depending on the kind of benefits in the policy, policy holders would find themselves paying much less for good dental care if they choose the right policy. Dental insurance is more of a maintenance plan and less like auto insurance. There are still a lot of payments to be made by the patient. So, choosing the right dental insurance San Antonio becomes very critical. Consult your nearest insurance agent for the right dental insurance policy.
Find out the Kind of Care Required
Different people have differing dental care needs depending on their age and work profile. Sometimes emergency dental care is needed in case of accidents. So, policyholders should work out the annual maximum benefit that works best by consulting their insurance agent. The annual maximum benefit is the sum that the insurer will pay out to the dentist for each procedure in a full calendar year. So, policyholders with more dental care requiring more than one visit should have a higher annual maximum benefit compared to those who only need a routine single visit. So, a plan with an annual maximum benefit of $800 would pay out 50% to the dentist on the policyholder's first visit. The patient would bear the rest. The amount of annual maximum benefit reduces with subsequent visits made that year. Annual maximum benefit is treated differently by dental insurers, so policy holders should make a point of clearly understanding the fine print. There are also alternative options like dental discount plans which are cheaper than full-care dental insurance policies. These plans don't involve any payments to the dentist by the insurer. The insurer signs up with participating dentists to offer discounts to patients. The plans aren't as good as comprehensive dental insurance policies and you can actually get a similar discount by paying the dental care fees upfront.
Choose the Right Deductible
Insurers allow policy holders to pay a part of the bill to reduce the total premium. The deductibles offered by insurers range from a flat fee to a percentage of the total fees. The final premium would be less for patients who choose a higher deductible. So, policyholders with a higher income and fewer dental care requirements could go for higher deductibles in their policy.  Those with recurring visits to the dentist could go for a lower deductible to reduce their out of pocket expenses.
Examine the Insurer's Dentist Network in your Area
Insurers sign up with participating dentists to offer clinical care to their policyholders. So, some insurers could limit payments only to dental clinics that are part of its dental clinics. Even when allowed, the payment procedure could get cumbersome at clinics outside the network. The best policy is of no use of the only dentist whom the policy holder can visit is located far away. Ideally the best insurer of health insurance in San Antonio TX would be cheap and have a comprehensive dentist network in the area. But when it comes to comparing price over network, the network available in your area should be given more due consideration.
Pay Yearly for a Low Premium
Insurers try to retain policyholders who never let their policies lapse and pay promptly. A yearly payment auto-deducted from the policyholder's bank account will be viewed favorably by the insurer. There are fewer discounts for quarterly and half yearly payment, though. Policy holders should not let their existing dental or health insurance plans lapse if they do not have an alternative lined up. Insurers check patient claims very minutely to check for potential lapses or chances of fraud. So, it's really important to keep the policy current and running.