Five Benefits of Having a Dental Insurance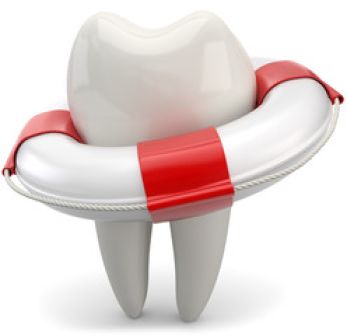 A good set of healthy, white teeth is very important for one's personal grooming which goes a long way in career growth, making friends and relationships, having self-confidence and be healthy. Dental problems cannot be ignored as they get worse if postponed and the corrective procedures are not really cheap. The number of checkups and procedures dentists recommend are very frequent and each visit a good amount of money is to be paid as consultation fees. If you don't have a dental insurance at your disposal, the treatment can prove to be expensive and burn a hole in your pocket. In this article we will discuss the benefits of having a dental insurance San Antonio or anywhere in the US for yourself and your family, give you strong reasons to invest on a plan to take care of your dental healthcare.
1. Cost Saving
When you have dental insurance by your hand, you will be paying relatively less for your checkups and procedures. If your problems are recurrent, you would have to visit your dentist frequently for cleaning sessions, fill ups, x-rays, special procedures, root canals or any other dental problem. Rather than paying by your hand for every visit, you can count on the insurance company to pay at least half of the fees. However, you should be aware of the fact there will be a limit on the annual limit on the claims you can make. Different insurance providers offer different levels of coverage and it is up to you to choose the policy that will offer you maximum coverage.
2. It Can be Individual or Grouped
Another benefit of dental insurance is that it can be both for individuals and families. If you have a serious dental issue and frequent visits to the dentist is inevitable, you should go for an individual dental insurance plan. However, if your family is very conscious about dental health and ensures to get the entire family for routine checkups without fail, you and your family should for a family plan where there is a limit on the number of people the insurance policy shall cover. Both individual and group plans can help you save money and offer the flexibility to choose your dental cover based on your requirements and budget.
3. Takes care of your dental health
One would visit a dentist on mainly two kinds of occasions: one if corrective and the other is preventive. Correctional visit is when you already have a problem and you are expecting a procedure/corrective treatment or surgery like braces or implants which might be expensive and tasking. Preventive visit is when you want to prevent a serious problem by ensuring that you are getting frequent cleanings, fill ups, root canals done so that your dental health is good. When you have a dental insurance, you will increase your preventive visits even though there is no serious problem, thus ensuring you are taking care of you and your family's dental health.
4. Different types of Dental Insurance
Another benefit of dental insurance is that there is more than one type of dental insurance policies available. Two of the most commonly available dental covers are DHMO and PPO. DHMO means dental health maintenance organization, which means that you have to limit yourself to a pre-decided dentist for your treatments. Hence, the premiums you pay for this kind of dental insurance is comparatively less. Another type of dental insurance is PPO meaning preferred provider organization (PPO). In PPO you are free to choose your dentist, however the premiums for PPO polices are comparatively high. You have to also co-pay for all your visits, checkups and procedures. If you have a family dentist or a familiar dentist in your mind already, it is wise to choose a PPO plan. But, if you are fine with any dentist the insurance provider recommends, you should go for a DHMO policy.
5. They can be employee sponsored
One more reason for you to invest on dental insurance (www.ehow.com/facts_7206977_pros-cons-dental-insurance.html) is that many employers sponsor these insurance policies as a part of employee benefit programs. Your dental checkups and visits are covered to the maximum by the insurance provider and your employer. You will have to bear the minimum expenses that are not covered and in the long run, this benefit can help you save a lot of money.