Reduce Your Dental Expense by Buying Full Coverage Dental Insurance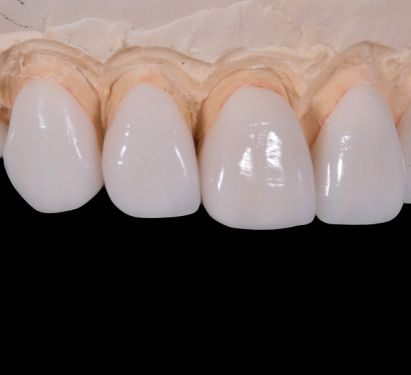 If you are getting dental insurance through your employer, then you are all set in this department. But if not or if your employer dental plan doesn't meet your needs then you might need to shop around for the right one.
There are different kinds of dental insurance plans, and you might be doing yourself a disservice if you don't properly check the benefits before signing up for one. Whether you are buying dental insurance San Antonio or in any state in a different part of the country, it can help you to carefully evaluate if the benefits you are getting are useful for you or not. If you need coverage for different types of dental services, then full coverage dental insurance can be the best option for you.
More about Full Coverage Dental Insurance
Full coverage dental insurance is essentially a plan that offers coverage for different types of oral care services. So, you get coverage for not only basic and preventive care but also for some amount of major care (specialized procedures). But the coverage plans can differ from one provider to another. For example, if you need dental insurance in San Antonio, it is best to check coverage plans with different providers before buying one.
A typical full coverage dental insurance plan covers the following services (more or less):
Basic care procedures – These services can be fillings, tooth extractions, some types of X-rays, etc.
Preventive care procedures – These services can be teeth cleaning, fluoride treatments, routine checkups, etc.
Major care procedures – These can include oral surgeries, dental implants, dentures, crowns etc.
Essentially, in a full coverage plan, you might get benefits on different types of essential services. But most cosmetic dental procedures such as teeth whitening are not covered by it. Like all insurance plans, even full coverage dental insurance has some limitations. For this reason, it is very important to work with the right insurance provider to receive the coverage benefits that you desire.
Reducing Oral Care Expenses with a Full Coverage Dental Insurance Plan
The cost of insurance coverage depends on several factors such as the premium, the deductible amount, co-pay, co-insurance, etc. Your actual expenses will depend on the type of coverage you opt for such as HMO (Health Maintenance Organization) or PPO (Preferred Provider Organization).
With HMO plans, you don't get any coverage benefits if you need a dentist outside of your network. But with PPO plans, you can get treatments from a wider network of providers. To reduce your dental expenses, it can be a good idea to buy coverage through a PPO network.
Another point to consider is that not all providers offer good coverage plans for dental implants. So, if this is an important factor for you, make sure to contact an insurance provider who will be able to customize a plan for you to include dental implants or any other important dental work you think you might need in the near future.
Buying full coverage dental plans –
For reducing the costs of dental care, it doesn't make sense to buy insurance for only basic or preventative care. It is the major procedures that can be really expensive. If you consider it for your whole family, the expenses of dental surgeries can get extremely high.
With a full coverage dental plan, you can save considerably on preventative and basic care. But you also get to save quite a substantial amount on major treatments. The cost of dental surgeries and implants can run into thousands of dollars for one procedure alone. With most dental insurance plans, you will be able to save at least half of the cost of major treatments.
Your savings can vary depending on your provider. Some dental plans may include root canal as a basic service while others may consider it a major service.
With full coverage dental plans, even the cost-savings on basic procedure can be quite substantial. You might not need major care very often. But basic services such as tooth extractions and dental fillings are often required by majority of people regularly. Your insurance provider can be your ally in helping you find the right plan and reduce the costs of your insurance coverage.