What Type of Denture is Right for You?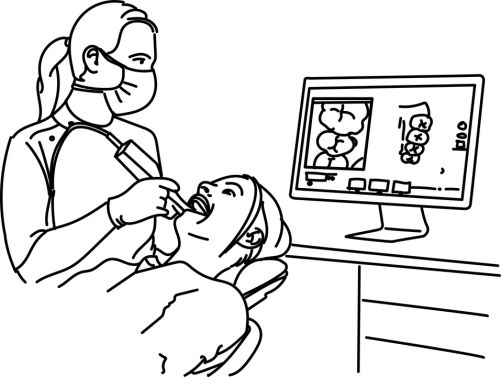 Dentures are custom-made dental replacements, which help to replace missing teeth. Although there are different types of dentures that help to replace missing teeth, the two most common dentures used are full and partial dentures.
Both these dentures help to replace missing and weak teeth in a functional and aesthetical manner. It helps to restore your smile by providing support to your facial muscles and thereby improve your appearance. True, dentures are quite unlike your natural teeth, but with the advance in modern dentistry, dentures are far more comfortable and natural appearing than it has been in the past. It is easy to find the right dentures Springfield VA if you know more about the different types of dentures.
Different Types of Dentures- Full and Partial Dentures
Complete dentures
Full or complete dentures help to replace your entire teeth. These dentures can replace both the upper and lower teeth. You can choose complete dentures when your entire teeth are missing or removed, and the gums have healed completely. There are two kinds of complete dentures- conventional and immediate dentures.
You can use immediate dentures after the removal of your teeth so that there is hardly any need to be without teeth during the healing period of your gums. However, it is only a temporary solution as there will be substantial changes in the bones and gums during the healing period. Therefore, it might require frequent adjustments to fit properly on your gums while it heals.
On the other hand, you can use conventional dentures in the mouth only after 8-12 weeks after the removal of your teeth. Full dentures replace the full set of your teeth with acrylic base that covers the roof and gums of your upper teeth. For the lower jaw, the dentures are quite similar but shaped in a different manner so that the tongue is left uncovered.
Dentures are custom designed based on the impression of your teeth. Once your gums heal after the complete removal of your teeth, the dentist Springfield VA will fix full dentures.
Partial Dentures
You can use partial dentures to fill the gaps created by a missing tooth. Partial dentures appear quite natural with a pink colored base. Dentist attaches a metal frame to the natural teeth and the partial dentures rests on top of this metal frame. These dentures are quite convenient and removable whenever required. It also prevents the other teeth from shifting positions in due course of time. You can also attach these dentures with crowns to your natural teeth.
Implant Dentures
Apart from complete and partial dentures, your dentist may also suggest implant supported dentures. You can find a number of options for dentures in Springfield, VA to suit your requirement. Implant supported dentures are quite different from the other dentures as it is fixed to the implants in the jawbone. Unlike the conventional dentures, it stays in place as it is retained by a bar or ball. However, it is important to know that as a candidate for implant dentures, you must have healthy gums and follow good oral care.
You may feel a bit odd wearing new dentures for the first few weeks. However, gradually you will begin to feel comfortable wearing dentures. Most of the minor problems such as soreness and irritation will begin to fade when your mouth adjusts to the new dentures. As dentures resemble your original teeth, there will be negligible change in your appearance. Actually, dentures can improve your smile and overall appearance.
Both complete and partial dentures last for many years depending on the type of construction and maintenance. With regular cleaning and care, your dentures can last for 5-10 years or even longer.
Are You the Right Candidate?
With a wide range of dentures available today, there is hardly any need to feel self-conscious or face difficulty chewing your food. You can visit the best dentist for dentures in Springfield, VA, and choose an appropriate dental restoration that suits your needs perfectly. Your dentist will help you decide which denture is the right one for you. You may even wonder if you are the right candidate for dentures. Well, your dentist can help you answer that question.