Things to Consider for Finding a Good Dental Clinic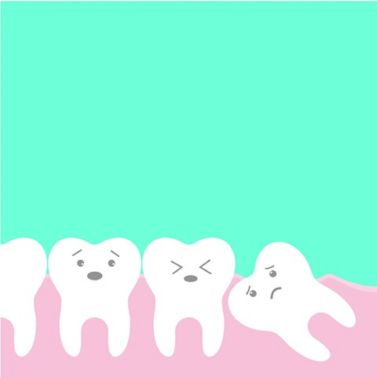 According to a report published by CDC's National center for health statistics, "Approximately 91 percent of U.S. adults had dental caries in permanent teeth." It seems like whole America is suffering from the dental problems. Therefore, it becomes quite vital to find a good dentist in Northern Virginia.
With so many dentists operational in Northern Virginia, it gets a bit difficult to find a good Northern Virginia dental clinic. But it is quite important because this is the first step towards the journey of dental health.
So what are the things you should consider to find a good dental clinic? Let's have a look.
Get Referrals
This is the best way to get an unbiased opinion. Ask family, friends, relatives, and neighbors for referrals. You will probably find some useful suggestions because they have a dentist that they rely on. It will help you to narrow down the options you have and choose the best dentist. Also, you get to know about the quality of treatment, behavior of the dentist and what to expect from staff beforehand visiting the clinic. All of this makes your treatment comfortable.
Professional Qualification
Nobody wants to have a treatment from an unqualified practitioner. Check the professional qualification and training of the dentist. A good dental clinic in Northern Virginia does not shy from showing its credentials. You can also ask for the rewards and recognition received from dental associations. This will help you to avoid falling prey to hands of nonprofessionals.
License and Experience
You can check the website of state dental boards to find out whether your dentist is licensed to practice or not. Is he/she a member of the American Dental Association? However, a license is not an indicator of the quality of the treatment but gives you the assurance about the credibility of the dentist. You can trust the licensed dentist for the treatment. To make sure you are receiving the best treatment, opt for the experienced dentist. Few things can only be learnt with experience. So, choose a licensed and experienced dentist for treatment.
Read Reviews
Read the reviews of dentist online. Not all reviews are genuine but still, it gives you the fair idea of how the services of the dentist are. Most probably, you will find some negative reviews but weigh all the positive and negative reviews. If you find complain of something specific reported in most of the reviews then there is no point of choosing that dentist. It is better to move to some another dentist.
Clinic Location
Majority of the times you have to make multiple visits to the dental clinic. So it is important to find a dental clinic near your home or office. This makes easy for you to visit the clinic and schedule appointment as per your convenience. You can arrive on time for appointments. Sometimes people have to change their dentist only for this reason. So it is advised to find a dentist near your home or office.
Personal Comfort
How comfortable you are with your dentist is one of the most important things to consider. You will get to know about this in your first meet with the dentist. The way your dentist behave and interact, decides how good or poor is your experience of treatment. The staff and dentist of a good dental clinic in Northern Virginia are cooperative and listen to the concerns of patients. They are friendly in nature and make you comfortable to speak. Make sure you are comfortable in explaining your concerns and symptoms and feel free to ask your questions to the dentist.
Schedule Flexibility
Before making your final decision asks for the schedule availability. Does your dentist have enough time for you or is he/she running out of time? Nobody wants to visit a dentist who keeps postponing appointments and never arrive on time. Ask questions about the availability of schedule. Is he/she willing to schedule an appointment during lunch hours? Does he/she provide the flexibility of timing for scheduling appointment? These are the few questions you should ask your dentist.
So these are the list of the things, you should keep in mind to find a good dental clinic in Northern Virginia.