The Benefits of Having Dental Insurance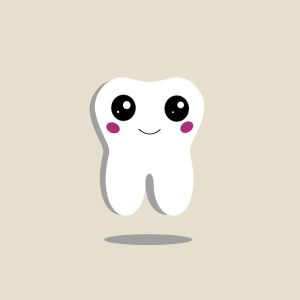 Most people ignore preventive dental visits as they might seem like an unnecessary expenditure. But not being diligent with the preventive care often causes more severe dental problems. Then there are dental injuries, infections, and other oral problems requiring dental visits. Without access to dental insurance, these treatments can turn out to be quite expensive.
So, consider the benefits of having dental insurance and buy a plan if you already don't have one.
Treatments without Worries
Most people avoid preventive dental work as they deem it unnecessary until the oral problem occurs. But preventive care helps to keep your teeth and gums healthy, reducing your risk of getting infections. Preventive dental care can seem like an expense you can do without and so people avoid it.
With dental insurance in hand, you can seek timely cleanups and other preventive treatments with ease. During these preventive checkups, the dentist not only cleans the teeth but also examine your oral health. You can stop any dental problem from becoming severe with these checkups.
But you need to buy the right dental plans in order to benefit from it. A simple online search with the terms such as dental insurance Texas (or your location) can help you find the names of insurance agents or providers offering dental plans. You can contact them to find affordable plans for the benefit of your entire family.
Depending on your plan, you can get coverage for at least two preventive checkups for you and your kids. These treatments can include cleanups, fluoride treatments, one or two X-rays, and basic inspection of the teeth and the gums. Most dental plans cover the entire amount or most amount for the routine and preventive checkups.
Affordable Treatments
Many elaborate dental treatments can be very expensive, depending on the amount of work you need. Dental implants, veneers, dentures, etc. can be necessary in case you lose your tooth due to an injury or infection.
You or your kids might need braces to align crooked teeth. You might need treatment for fillings such as onlays or inlays. These treatments can be very expensive if you pay on your own. But with some cushioning from your dental insurance, the costs can be manageable.
Then there are treatments such as root canal procedure that becomes essential to curb infection. Delay in treatment can mean you are losing your tooth permanently. The infection can also spread to nearby teeth.
Some dental treatments may also require your dentist to take multiple X-rays. These treatments require multiple visits. Each visit can mean a hefty payment. Dental insurance can help you by paying some, if not all the amount. If you need to pay only some amount from your pocket; these necessary but expensive treatments can also become affordable.
Depending on your plan, you might get up to 80% coverage for root canal treatments. Similarly, you might get up to 50% coverage for dental implants, bridges, crowns, etc.
Improved Health
The state of your oral health affects your overall well-being. For instance, germs from your unhealthy gums or teeth can travel to your heart via the bloodstream and affect its health. If you have diabetes; regular oral checkups may be necessary as it can affect your gums. The condition can reduce essential blood supply to the gums. Diabetes can also make the mouth dry, which in turn can cause bad breath.
These are just some examples. The fact is that good oral care is more important than most people realize. With the right dental plan, you can keep not only your oral health good but even your overall health robust.
The Bottom Line
Dental insurance can be beneficial, but you need to find the right plan. Group dental insurance via your employer might work for you but may not be adequate for your needs or for your entire family. You might need to consider a separate dental plan. For self-employed individuals, it is even more important to buy the right dental plan for the entire family.
A good insurance agent can help you identify the right dental plan by assessing your specific needs.