Is the Dentist Open? Essential Services During COVID-19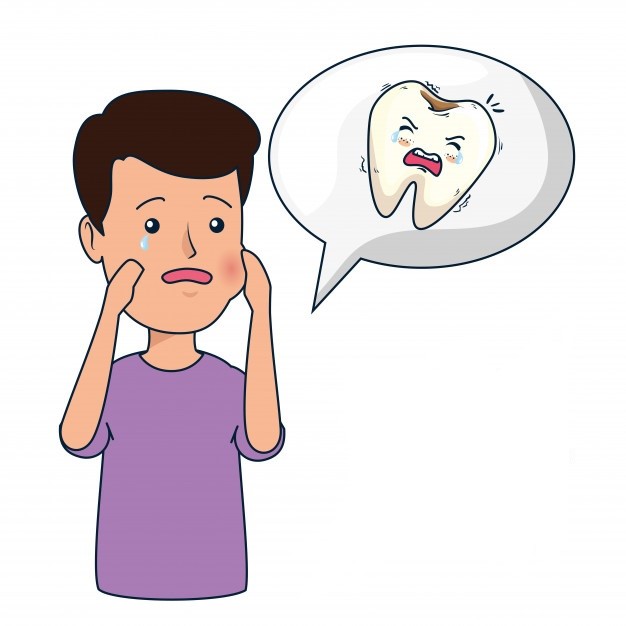 In March 2020, as COVID-19 disease outbreak was declared as pandemic across all the affected countries, dental services were totally voluntarily suspended with the exception of treating only emergency cases.
Yet in our minds a question arises, if we are in need of dental emergency how can we approach a dentist? Is the dentist open now? and is it safe?
Once COVID-19 instances began to rise in the U.S., the American Dental Association (ADA) has developed certain guidelines and approached dentists to delay anything but immediate and emergency treatment to recognize the disease, recognize its effect on dental patients, dental practitioners, and the wider community. Dental clinics across the country are responding by amending their procedures to supplement the outbreak in this pandemic condition.
Lack of awareness about these critical guidelines will increase the risk of spreading nosocomial COVID-19 through dental healthcare services, thus depriving patients in need of urgent dental treatment….
Essential Dental Services | COVID-19
If you ask yourself, "Is dentist open now near to me? "It's crucial to know that support is only a call away. Currently, in this pandemic, COVID-19 outbreak patients will need guidance on maintaining good oral hygiene through online consultation or social media sites. The criteria for deciding what are essential or non-essential dental services would be communicated to patients on the other hand. Let's go into depth about this:
American Dental Association (ADA) as well as the U.S. Centers for Disease Control and Prevention (CDC) in this pandemic COVID-19 outbreak, then approved provisional guidance for dental professionals. Guidance from the ADA calls for the highest level of available PPE (Personal Protective Equipment) kits which include —Face Masks, Medical Goggles, Gloves, Gown, and Face shields. The provisional advice of the ADA also calls for the use of Medical rubber dams and high-velocity suction wherever possible, and for hand scaling to eliminate aerosols while brushing teeth rather than using ultrasonic scaling.
ADA guidelines classify dental procedures as either Essential, Emergency, or Non-Essential. Dental emergencies, according to the ADA, include:
Emergency Dental Services
• Pulpitis.
• Pericoronitis.
• Alveolar osteitis.
• tooth fractures.
• Abscesses/local swellings.
• Dental trauma.
• Having uncontrolled bleeding.
Essential & Non- Essential Dental Procedures
| | | |
| --- | --- | --- |
| Diagnosis | Treatments | Procedures |
| Essential | Extra or local Oral Swelling, Dental Trauma, Having uncontrolled bleeding. | Extractions, Incision, and Drainage |
| Emergency | Suture removal, Infection, Tooth fractures, Pulpitis, Pericoronitis. | Temporary fillings, Removal of sutures, Splinting, Pulpotomy Oral exams. |
| Non-Essential | Regular Dental checkups Previously initiated Root canal Treatment. | Operative Root canal treatment, Hygiene, other elective procedures. |
Non-Essential dental treatments that can be postponed from your end
• Regular oral examinations and recall tests, including daily x-rays.
• Routine Dental checkup.
• Routine Orthodontic procedures.
• Asymptomatic Tooth removal.
Essential Dental Services
• Endodontic approaches
• Serious pulpal inflammation dental pain
• Pericoronitis or pain in third molars
• Post-operative surgical osteitis, changes in dry socket dressing
• Abscess or acute infection with bacteria leading to acute pain and swelling
• Tooth fracture that causes pain or damage to soft tissue.
• Avulsion/luxation oral damage.
• Where dental treatment is required. before critical medical procedures.
Therefore, even if you find that the Dentist is Open Now choose the above situations taking into account. Because of the broad patient base, certain differentiations are important. This protocol aimed to treat all patients with true dental emergencies immediately. Appointments were scheduled for urgent cases until reached.
Concluding Thoughts
The management of COVID-19 is primarily focused on prevention measures: the extreme implementation of these approaches has decreased new cases consistently and dramatically, and this experience indicates that a reversal of epidemic development in the short term is possible. Many countries are exploring the prospect of providing a vaccine as early as possible. Moreover, physicians are researching new drugs to ease symptoms and nations are both seeking to stop a collapse in health systems.
Incredible problems need unparalleled approaches. Our primary purpose as dental health care professionals is to support our patients during their times of need. The current pandemic, however, renders dentistry a potent source of disease transmission to the population. Accordingly, the existing reality needs updated policy guidelines that explain the scope of the dental care that we can safely offer. Successful treatment of oral disorders and self-care remains a high priority over the COVID-19 epidemic.