Four Things You Should Do Before Choosing A Pediatric Dentist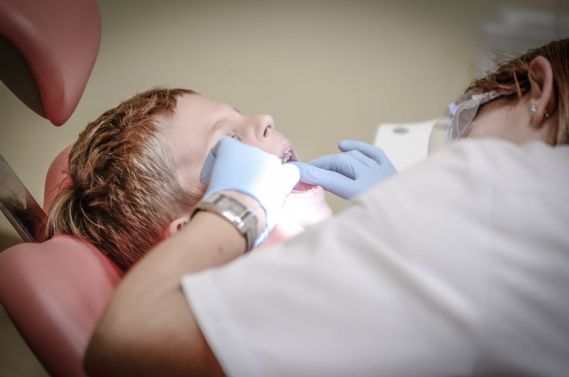 As a parent, your child's health is of utmost priority to you.  When faced with dental problems, just as you would visit a dentist, it is important that you take your child to a pediatric dentist for oral care. Much like how you would take good care to choose the right pediatrician for your child, here are a few things you need to ensure that you select the right pediatric dentist for your child.
# 1- Ask for specialized training
A dentist does not qualify as a pediatric dentist simply by treating young children. Instead, pediatric dentistry calls for specialized training in the field. Such doctors spend between two to three years additionally in medical school to receive this qualification. This is over the four years they spend in dental schools. During this specialization tenure, the pediatric dentist receives separate training on how to deal with children's behavior, how to create a pleasant environment, how to keep them comfortable, and so on. They also undergo training on catering to unique oral care needs of babies, toddlers, and kids while also equipping themselves to treat young ones with special needs.
# 2 – Look for a pleasant, welcoming environment
Kids are easily affected by the environment around them, and so, it is important that the pediatric dentist you choose for your child create a fun and welcoming place within the clinic or hospital where you visit them. Fear of dental procedures can make kids cranky, often refusing to get themselves treated. A good pediatric dental facility is one that does not create a frightening experience. Instead, it is marked by bright buildings and fun décor that are kid-friendly. Not just the dentist, the staff in the clinic are patient enough to attend to little ones who can often be resolute and non-cooperative from time to time. When evaluating a pediatric dentist, looks specifically for a positive language and body signs so that your child has a positive and fear-free experience at the clinic.
# 3 – Discuss preventive care approach
Children, like adults, benefits immensely from preventive oral care. Timely visits to the dentist, even when he/she does not complain of toothaches or gum problems ensure that your child grows a healthy set of teeth even when the initial set of milk teeth fall off. A good pediatric dentist encourages you to invest time into understanding your child's oral health and recognizes a problem before they turn worse. Some common solutions include dental sealants that form a protective sheet around the enamel of baby teeth whose tiny grooves cannot be kept impeccably clean no matter what. The sealants protect these grooves to prevent cavities and decay. Another approach is the fluoride treatment that makes teeth resistant to decay while repairing tiny areas of decay before they turn into large cavities. When visiting a pediatric dentist, discuss how he/she implements preventive oral care in little ones as timely intervention can help keep your child's smile intact for many more years to come.
# 4 – Pay attention to how they consult and interact with you
A good pediatric dentist is someone who maintains a professional decorum and is yet friendly with your child and you. The doctor and the team put in an extra bit of effort to maintain a lasting, trustworthy relationship with you and your child, much like how you would treat your family members. When choosing the doctor, check specifically for consultation hours, how you are welcomed in the waiting room, and how the examination goes. Pay attention to the approach – is the dentist willing to listen to concerns, even if they seem trivial? Does he/she have the patience to explain and resolve them for you? Is the doctor available via phone calls or messages in case of an emergency? All these details help you evaluate the right fit between the pediatric dentist, your child, and you.
Paying attention to these above-mentioned details can help you choose the best and most suited pediatric dentist for your child with ease.