Five Reasons How a Dental Implant will Improve Your Life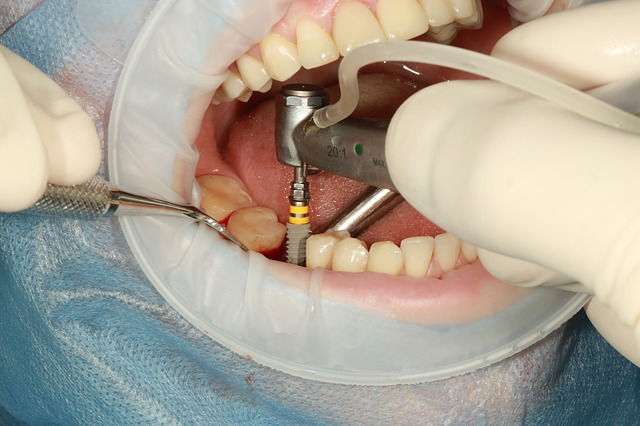 A healthy and beautiful smile is one of the biggest assets of a person. According to epidemiological studies, around 40 million Americans are missing all teeth while 178 million Americans are missing at least one tooth.
A dental implant is a replacement tooth fitted on your jawbone with a metal root. Dental implants are more than a few artificial teeth made in your dental clinic. You might wonder how this improves the quality of your life. To help you understand, we have listed five ways dental implants McLean can help improve quality of life.
1. Restore Function
If you already have missing teeth, you might have experienced limitations in what you can eat. Chewy snacks, tough meats, crisp vegetables, and fruits are out of your boundary if you have damaged or missing teeth. Since dental implants are anchored to your jawbone with titanium posts, they remove the limitation on things you can eat.
Dental implants restore 100% of your natural chewing power. It allows you to eat all foods that you loved earlier but were unable due to the loss of teeth. If you love steaks, crisp juicy apples, dental implants are right for you. Dental implants restore your diet which improves your overall health and improves the quality of life.
2. Improve Your Self-Confidence
Eating is not the only function of your teeth. Your teeth play an important role in tasks such as talking and smiling too. People who have gaps due to missing teeth are self-conscious while smiling or expressing themselves. An attractive smile makes a positive impression. The lack of self-esteem and stress can have a negative impact on your physical and mental health.
By replacing a missing tooth with dental implants, you can regain your confidence. Dental implants can restore your dazzling smile and you don't have to fear or worry about revealing your teeth while talking or smiling. You will gain more confidence in your daily activities that will improve the quality of your life.
3. Comfortable
Dentures, bridges, and other alternatives to dental implants are effective but not comfortable. Traditional dentures are fitted into the mouth using clasps and in some cases only suction. They tend to move and even drop out. On the other hand, dental implants are permanently secured in your jawbone. They do not shift in your mouth.
Each dental implant can be customized to the patient's needs. Each dental implant can be tailored to your bite pattern and your jawbone. In simple words, they are designed for optimal comfort and efficiency.
You might have heard people saying their dentures poke, pinch, and rub against gums. Dental implants are built for long-term comfort.
4. Restored for Life
Average dentures and bridges need to be replaced every 10 years or less. On the other hand, dental implants in McLean last longer and can last a lifetime if properly maintained. This can save you huge dental bills. It will also save you from numerous dental appointments and procedures to replace existing dental devices.
Caring for dental implants is not different than caring for your natural teeth. All you have to do is maintain a tooth-healthy diet, brush, floss, and visit the dentist regularly. If you follow this, there are higher chances of your dental implants lasting a lifetime.
5. Appear as Lifelike as Possible
Dental implants are custom-designed to make them appear as lifelike as possible. The dentist works with you to find the right shape, size, and color of the replacement teeth. All precautions are taken so that your dental implants don't stick out as unnatural or fake.
Single tooth implants blend well with your natural smile. It would be hard for the person in front to distinguish between dental implants and natural teeth while you are talking or smiling at him/her. The full moth arrangements would also appear as they were always there.
If one or more teeth have been missing for a long time, the jaw tends to shrink. Dental implants stimulate healthy new bone tissues and fill out your cheek. Thus, it works more than one way to make your face look natural and good.
So do you have any questions about dental implants in McLean?