Dental Website Design: Five Must Have Pages in Your Website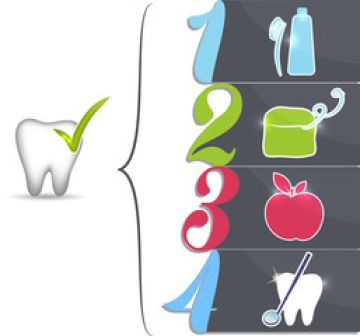 Dental websites are a great way for dentists to communicate with their patients and build an identity for themselves on the online space. Having a website is a cheap investment with a lot of returns mainly including online appointments, customer satisfaction, increased interactivity and marketing. In the world of marketing, we live in a digital world today and not having a digital identity is perceived as being outdated and lazy by customers. The same applies to dental practice as well and not having a website will make look the doctor less professional and less qualified.
It is not just enough to have a website and not have a great dental website. Dental website design plays a crucial role in making a website related to dental care more relevant, interesting and engaging. The design includes deciding everything right from the number of pages to the content that goes into them, the type of layout to be followed for each page, the color, the font. In this article of dental website design, we are just going to focus on the must have pages in a dental website and how to design their layout and content. Read on.
Must Have Pages in a Dental Website
1. About Us
About Us pages are the 2nd most visited pages on dental websites after the home page. About Us pages are perceived to be the pages that clear every doubt patients have regarding the professionals treating them, their educational qualification, experience, treatment approach and more that add on to the dentist's credibility. Hence, deciding how to design the about page, its layout and its content is a crucial aspect of dental website design. Ensure to include all of the above elements and personalize the content by adding photos and writing about the dentist's life in general so that patients can trust the doctor who is treating them.
2. Contact Details
Apart from all the details about the dentist and the services offered, patients also need to know how to contact you. A detailed contact details page is a must have in every dental website. The details must include location, open hours, contact number, hyperlinks to social media channels and a query box if the details provided are not sufficient. One must ensure that this page is detailed yet clutter free and the content is to the point without any ramblings.
3. Online Appointments
Every dental website design must ensure that there is a dedicated page for online appointments. With a series of FAQs followed by an option to book the appointment online is a great way to offer convenience to your patients. The patients need not come down to your office to know that they have to wait or the doctor is not available. Having online appointments is convenient for the dentist as well, since all the details collected can be stored in the database for convenience and to even send newsletters and e-cards on special occasions.
4. Payment Methods
The dental website design must also ensure that there is a page exclusively for detailing the payment options the dentist offers. While some people want to pay by their insurance, someone would go for a health care plan and someone else might for a credit card payment. If the patients know in prior the payment options that are available at your office, it is convenient for them to make any proceedings.
5. Testimonials
If you want to increase your trustworthiness and credibility on your dental website, testimonials are a great way to achieve this. Contact few of your previous patients and get their testimonials describing how effective your treatment was, the services that you offered and their present dental health. The dental website design must ensure that the testimonials are in a video format, shot in a high resolution camera and most importantly authentic. It not only makes you look good but also clears the doubts patients will have before coming to you.
Apart from these pages, a typical dental website will also have pages related to services offered, new patient schemes and a blog with informative content on dental hygiene and its care.