Dental Insurance – Four Tips for Choosing a Good Dental Insurance Plan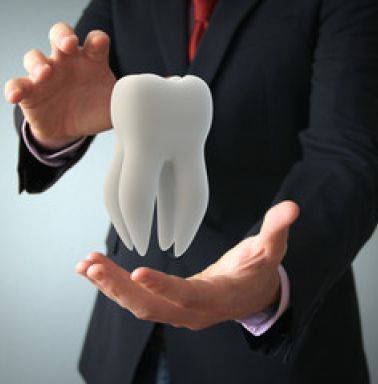 Most dental insurance plans in Alberta have an annual limit from $1000 to $1500 a year, together with a $50 to $100 deductible. While some dental plans pay 80 per cent to 100 per cent of exams, x-rays and cleanings, when it comes to root canals, crowns, and gum disease treatments the benefit might only be 50 per cent of the cost.
It makes sense that because of these cost constraints even those with dental insurance in Alberta delay getting dental work done. To ensure you don't get caught with unexpected dental expenses, we've put together some useful tips for choosing a good dental plan.
1. Look Into Group Dental Insurance in Alberta
If you work for someone, or you own a business you should consider leveraging a group plan. If you're an employee you could ask your employer to look into getting a group dental plan; if you own a business a dental plan can save you money and make your employees happy.
Group dental insurance in Alberta plans are generally less expensive than individual insurance, and the benefits are sometimes better. But make sure you take a hard look at the details of a group plan when choosing a policy. You want to make sure the premiums are worth the money for the services included.
If you have employees and choose to get group dental insurance make sure they know how their benefits work. Your employees need to know what coverage they have and what their responsibilities are.
The following statistics come from Benefits Canada:
• Insurance companies were paying at least $7 billion for Canadians' dental care annually as of 2016.
• About 65% to 75% of employees use their dental benefits each year.
• On average, employees have six procedures a year in two visits.
• A typical dental visit is a recall exam that includes the dental trifecta of an oral exam, scaling and polishing. Studies show regular checkups and scaling result in fewer cavities and other dental work. "It makes sense to do prophylactic work as part of your plan to avoid more costly treatments down the road."
2. Dental Insurance in Alberta – Look Into Individual Policies
Individual dental policies (whether for yourself or your family) usually have a waiting period and for major procedures it's sometimes up to a year. For this reason it's best not to wait until you need a root canal to get dental benefits. Get a plan in place before dental disaster strikes.
Always comparison shop; get policy details and quotes from a dental insurer's websites or speak with a knowledgeable broker who is familiar with dental insurance in Alberta. They will help you find the best dental plan for your family.
3. Dental Insurance in Alberta – Know What's Covered in Your Policy
To budget for dental expenses, review the policies you're considering. If you, your spouse or child needs major dental work, be prepared to pay a share of the fees. Keep in mind that benefits are limited and vary. Your friends and co-workers may be insured by the same insurance company, but their benefit package might be significantly different than yours.
Group dental insurance in Alberta will probably also have a waiting period, but it's generally shorter time periods (within months).
4. Dental Insurance in Alberta – Criteria for Choosing the Best Plan for You
When picking an insurer try to answer the following questions:
• Plan Options: Does the carrier offer a variety of group plans and policies?
• Coverage: Are preventative care services (Class I ) available with no additional co-pay from you? Is there a variety of other classes (basic, major and orthodontia)?
• Benefits: What's the maximum amount of annual benefits you can receive?
• Waiting Period: How long is the waiting period before you or your employees can use their benefits?
• Costs: Premium compared to services.
If you're looking for dental insurance in Alberta we can help. For more information about the types of group plans available in Alberta or to discuss your individual needs, please visit our website.