Consult a Practiced Insurance Agent to Buy Dental Insurance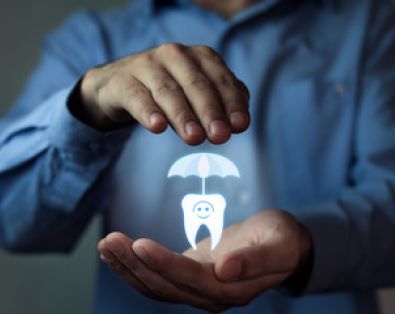 Select a Relevant Policy
Taking a dental insurance policy is a must in our time, because, dental treatments have become costly. You will have to spend a lot of money even for rectifying some minor dental problems. Hence, it is always sensible to go for dental insurance schemes at a younger age, so that you will be able to reap the rewards during a later stage, when dental problems may start to crop up.
For some or other reason, dental insurance was uncared for the inclusion in the 'Affordable Care Act (Obamacare)'. Hence, the bulk of the American population stays away from the possibility of enjoying inexpensive dental care. The current reality is that only financially sound persons will be able to go for the sophisticated dental treatments. Going for a proper dental insurance will be of much help for all, as it will take care of the soaring dentists' bills.
Presently, one can buy 'dental insurance' only by two methods: one is choosing the 'group dental insurance' and the other is by picking the 'individual dental insurance'. Most of the individual dental insurance plans are with only very restricted benefits and in reality, are just preventive-cares like dental cleaning, etc., and have only some imprecise discounts. In fact, this is the practical truth across the country, from Texas to California. Only certain segments of the population are entitled to get a moderately charged and full dental insurance plan. One must be an employee of the governmental organizations, a union, or a medium/large-sized company for enjoying this benefit. Of course, such employees have moderately good dental benefits. However, if the employee wants to cover the dental care of their dependants, then that will be much more costly, and they will have to pay extra. In essence, currently, many of the dependant persons have to stay out of the insurance protection. The only way left for many is to opt for an 'individual dental insurance' plan.
'Preferred Provider Organization (PPO)' and 'Health Maintenance Organization (HMO)' are the two key models of dental insurance coverages that are prevalent these days.
Preferred Provider Organization: Here, you will get a much broader network of dentists, which will help you to have a good selection; however, you will have to pay higher premiums.
Health Maintenance Organization: Of course, you can lower the premium level considerably by opting for HMO; however, there will be only a limited network of dentists, and if you decide to go out of this network, you will not get the protection of coverage.
It will be a better idea to go for the PPO, if the insurance agent can give you a good option of a large PPO dentists' network.
Dental Insurance
Are you staying in San Antonio and looking for an inexpensive way to deal with your dental problems, using the benefits of dental insurance? You can find multiple types of such dental treatment possibilities; these are available for individuals, families, groups, etc. The first thing you should do for buying dental insurance San Antonio is to find out a dependable and experienced insurance agent, who operates in San Antonio. Such a company will be able to sort out things right for you and offer various dental insurance schemes that provide best benefits, even while keeping the related premiums at the lowest. This will save your valuable time and mental stress. You will have to pay the premiums promptly, apart from paying the deductibles, co-pay, and co-insurance. However, there is a fixed maximum amount, which you as a policyholder can claim from the insurance company as compensation per year.
While buying dental insurance in San Antonio, 'waiting period' is one main area that you should clearly focus. Some of the polices stipulate that there must be a waiting period of minimum one year before claiming for dental services such as root canal treatment, or tooth extractions, etc. You can also find 6-month waiting period policies, and policies that have no such stipulations at all. Therefore, you must think wisely while selecting a dental insurance policy.